Roma Empowerment
From the beginning of June to the end of November 2016, we have trained 8 young representatives of the Roma community as counselors and trainers in adult education. The project Roma Empowerment – eduation in training, counseling and self-organized learning was funded with means of the ESF additional programme 2014 – 2020 by the Rural Burgenland.
Short video Roma Empowerment – training course
This video has been shot and edited by the students themselves. Let yourself be infected by the enthusiasm of these very special people!
Roma for Roma – living empowerment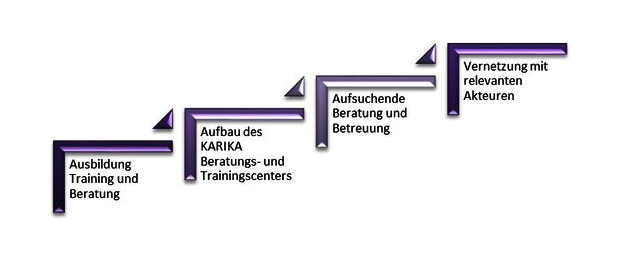 Since February 2017, 3 committed Roma have now been running the KARIKA counseling and training center in Oberwart and are reaching out to many people from their community through their labor market policy offers.
Since the beginning of the year 2017, another participant of the Training course has been working on the support of young Romnija and Roma.
Click here for the corresponding websites: